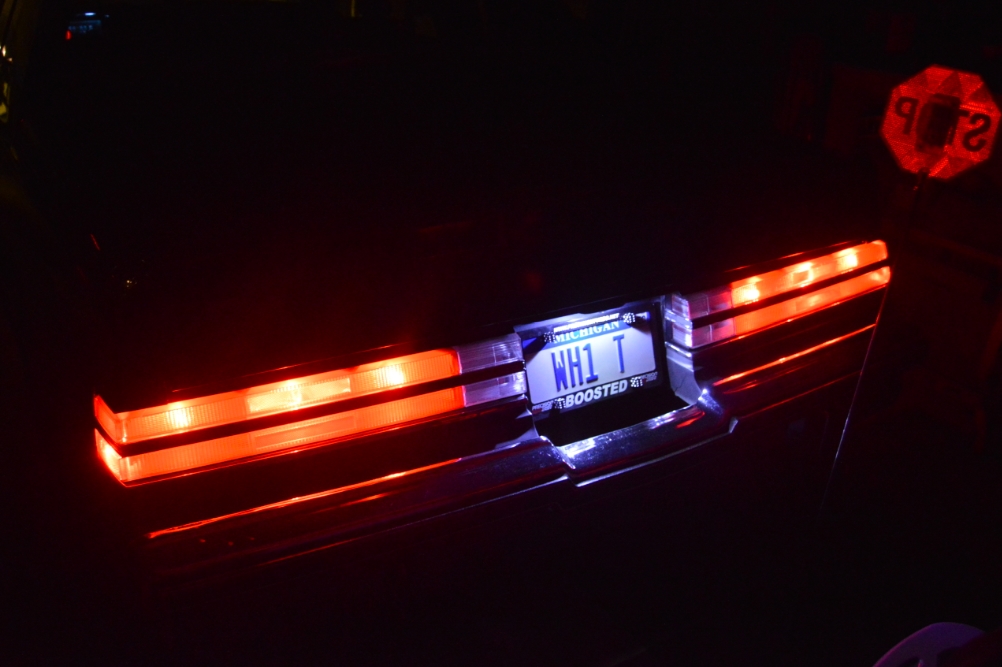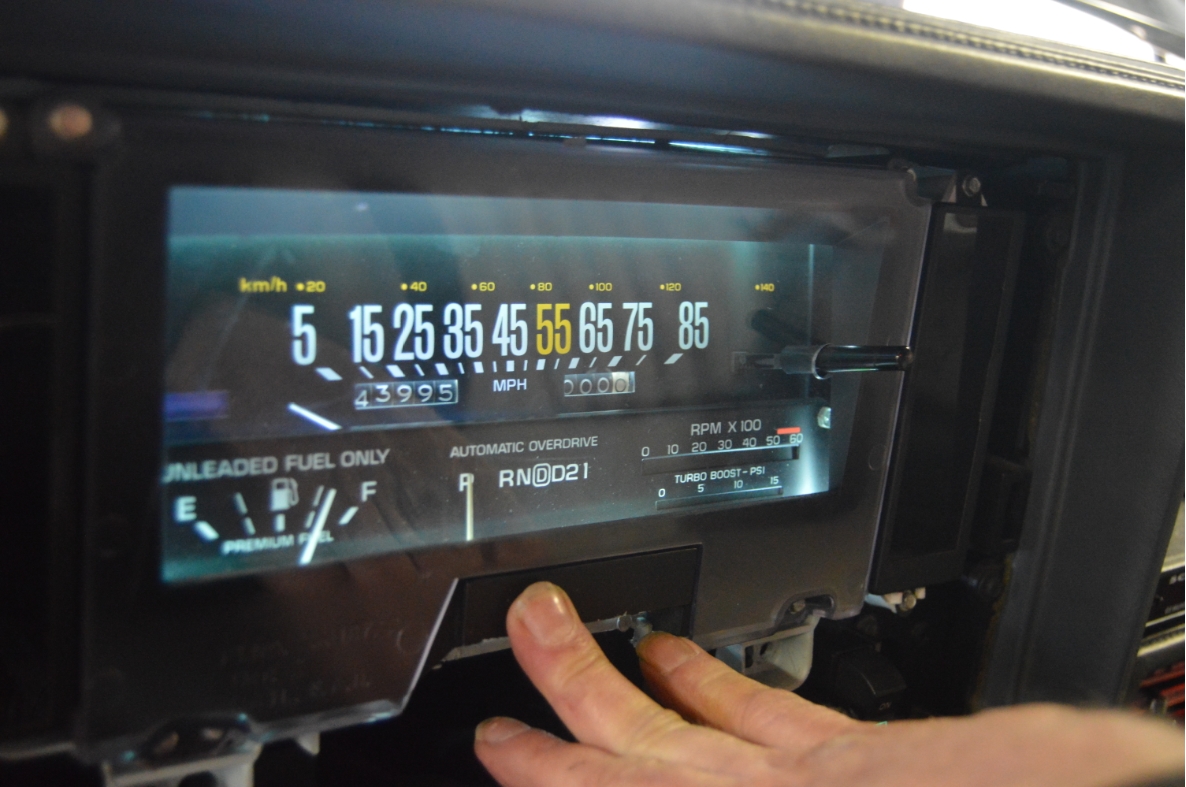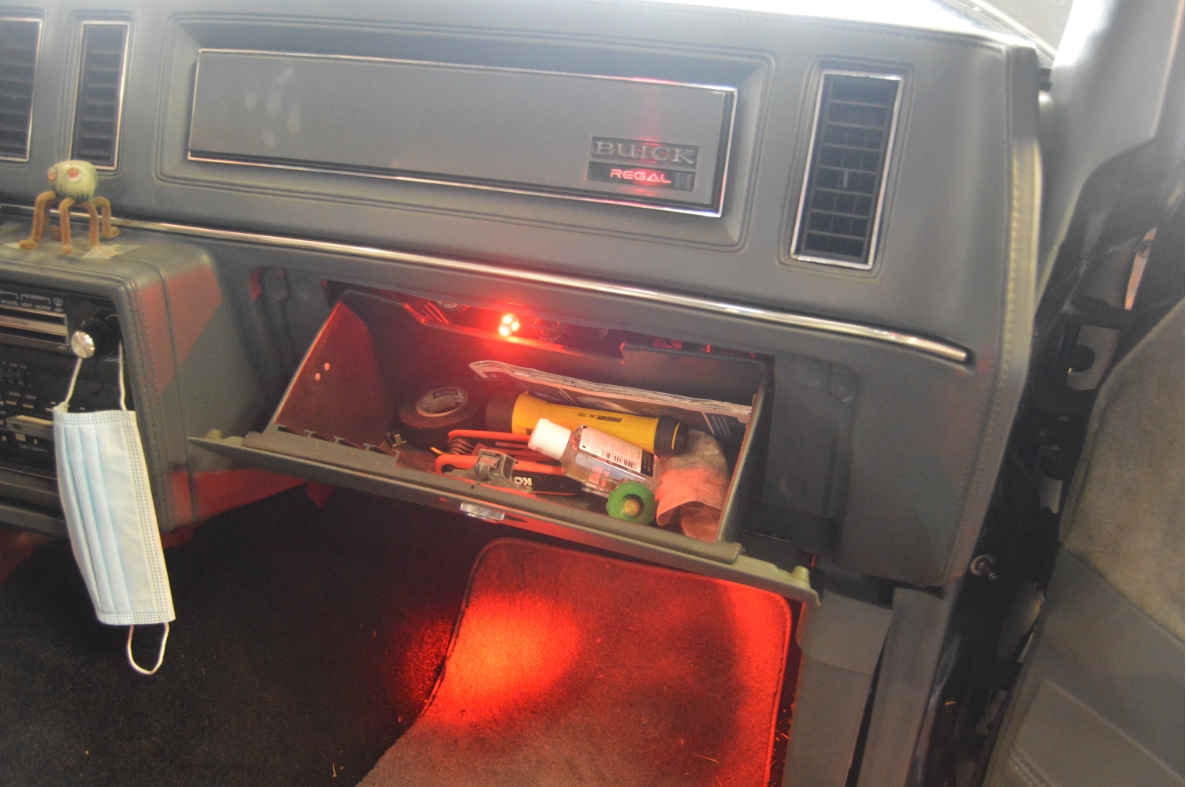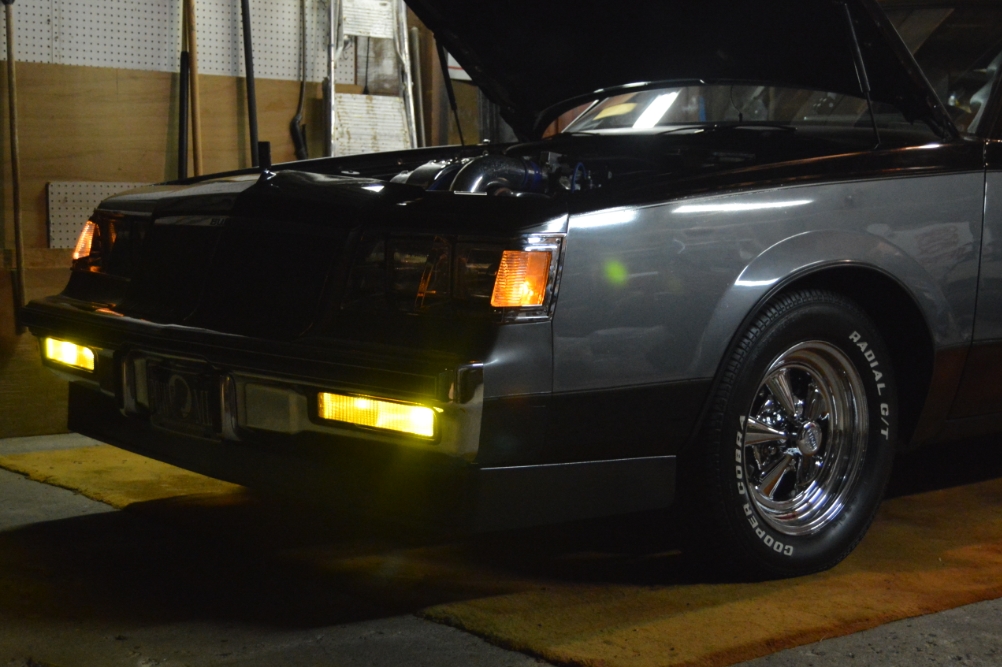 Replace ALL of your original OEM factory lights with the superior LED versions in this kit!
EASY install kit. NO rewiring, NO using diodes/resistors required. Simply replace your stock bulbs with our special LED bulbs and it's done!
THE BEST LED LIGHT KITS FOR GM G-BODY CARS
Kits include the bulbs for ALL front lights (except headlights), ALL rear lights, and ALL interior lights!
These are NOT the common cheap LED bulbs you find for sale online everywhere. These are the BEST quality lights on the market!  ( WHY? See HERE! )
We've tested numerous LED lights to provide the BEST lights in these kits! The ones that fit correctly, work properly and look the BEST for the G-body Vehicles! This is the  ONLY  complete  LED Light Kit  on the market for  GM G-body cars!     (entire car minus headlights & radio)
There's hundreds of LED bulbs for sale on the market, you can experiment on your own to figure everything out, or just BUY THESE that we know work well!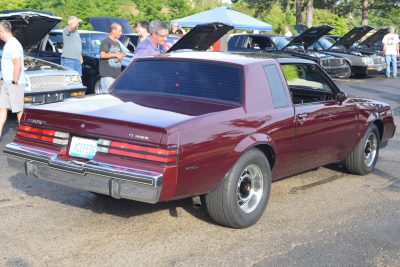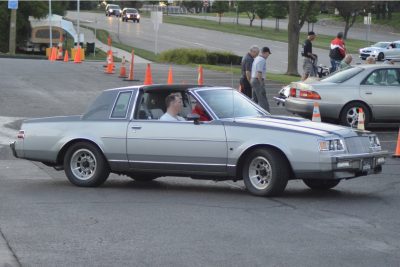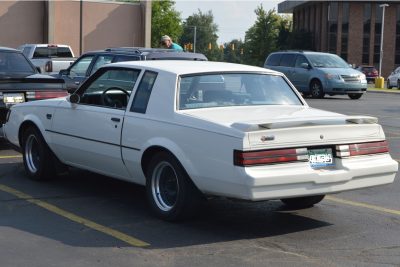 Things we hear all the time about buying LED bulbs:
"I can get bulbs cheaper online"
– yes, you probably can, but the key word there is "cheap" – you get what you pay for! Cheap bulbs aren't really that bright & don't last long… is that what you really want for your vehicle? Or would you rather do it right the first time using premium bulbs?
"Kits are more expensive"
– sometimes, but realize that research went into creating the kit to make sure only the right parts, and the best parts, are included within those kits. Do it once & be done with it! It's not expensive if you end up having to redo it again later after you use cheap bulbs!
What are customers saying about this LED kit?


Our "G-Body LED Light Kit" will fit ANY of these GM G-body vehicles:
1978, 1979, 1980, 1981, 1982, 1983, 1984, 1985, 1986, 1987, 1988
Buick ~ Chevrolet ~ Chevy ~ GMC ~ Oldsmobile ~ Olds ~ Pontiac
Bonneville, Model G, Grand LeMans, Parisienne, Limited Edition LE, Brougham, Sedan, 2 Door, 4 Door
Caballero, Diablo, Laredo, Amarillo, Coupe Utility Pickup
Cutlass, Classic, Calais, Cruiser, Salon, Supreme, Hurst Olds, W-30, 442, Brougham, LS, Euro, 2 door, 4 door, Station Wagon, Aeroback, Fastback, Notchback, Coupe, Sedan
El Camino, Classic, Black Knight, Royal Knight, Conquista, SS Super Sport, Choo-Choo
Grand Prix, LE, LJ, SJ, Brougham, 2+2, AeroCoupe
Le Mans, Grand Le Mans, LJ, Coupe, Sedan, 2 Door, 4 Door, Station Wagon
Malibu, Classic, Landau, M80, Coupe, Sedan, Station Wagon, Notchback, 2 door, 4 door
Monte Carlo, Sport Coupe, LS Luxury Sport, SS Super Sport, Aerocoupe
Regal, Limited, T-Type, Turbo T, Grand National, GNX, WE4, Sport Coupe, Somerset Limited Edition, 2 Door, 4 Door, Sedan, Station Wagon, Estate Wagon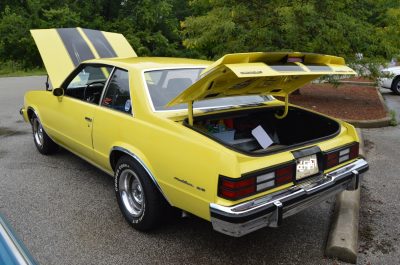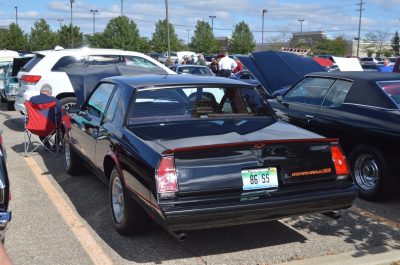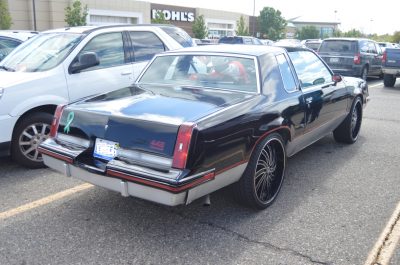 KIT DETAILS:
LED lights are an awesome upgrade for ALL G-Body cars!
This is the ONLY complete kit for the 1982-1988 g-body vehicles on the market!
Do your entire car in a few hours, all in one fell swoop!
For those that don't like the "dot" look behind their light lenses (from circuit board style led panels), these are perfect!
Single bulbs, LED style. They look stock, only brighter, use less power, and last longer!
This kit includes ALL bulbs for the ENTIRE car, EXCEPT for the headlights, and radio.
Kits include ALL bulbs for ALL options available on ALL Gbody vehicles (you may not need all bulbs included).
This is an EASY to install, EASY to follow kit with complete instructions so you know how to replace and where all of the bulbs go!
There will probably be leftover bulbs in the kit once you are done, depending on what specific options your car has. (save these as spares / replacement bulbs)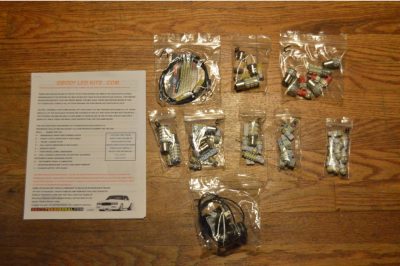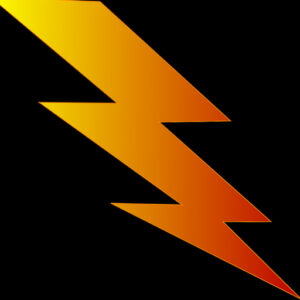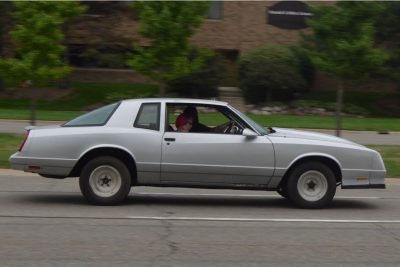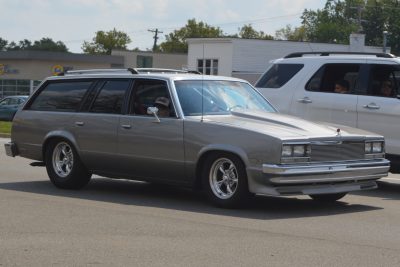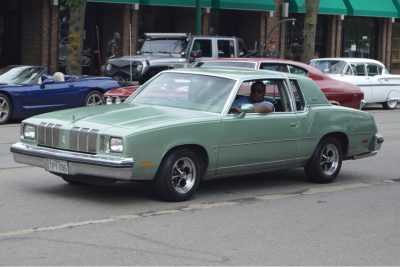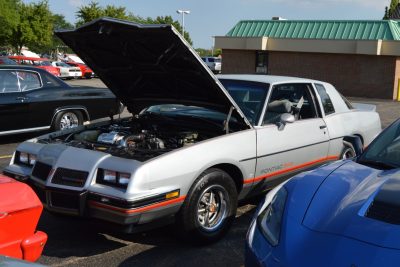 KIT SPECIFICS:
Tail lights are RED in all kits. Front lights are AMBER in all kits.
ALL other lights in the kit are white.
(stock switches for things like rear window defogger, fog lights, etc., generally do not use replaceable bulbs inside them, so are not included in this kit. Switch replacement is advised if yours does not light up)
EXTERIOR Bulbs: 
Bulbs can be configured for your specific G-body vehicle:
2 front parking lights
2 front turn signal light
2 front side corner / fender marker lights
2 rear side corner / fender marker lights
2 rear center marker lights
4 rear tail / turn lights

2 backup reverse lights
2 license plate lights
.
ENGINE COMPARTMENT:
1 under hood light
TRUNK:
1 trunk light
INTERIOR Bulbs:
Included bulbs can be used for any of the following components:
1 dome (hardtop cars, round or rectangle version)
2 dome reading lamps (hardtop cars, rectangle version, option)
2 rear courtesy lights (t-top cars)
2 rearview mirror map lights (option)
4 passenger sunvisor lighted mirror lights (option)
8 instrument panel (main illumination)
2 turn signal indicator
1 hi beam indicator
10 side warning lights
1 clock
1 wiper switch area
1 driver under dash light
1 passenger under dash light
1 HVAC control
1 console gear indicator (for floor shift cars)
1 under dash ash tray (for column shift cars)
1 glove box light
1 high mount stop light (CHMSL, third brake light)
PLUS:
2 LED (turn signal / emergency) flasher units
(you MUST replace your originals with these when using all LED lights)
.
You get ALL of the bulbs (& 2 flashers) shown in the list above in this kit!
(includes bulbs for all car model light options even if your specific car does not have that option – just keep these bulbs as spares!)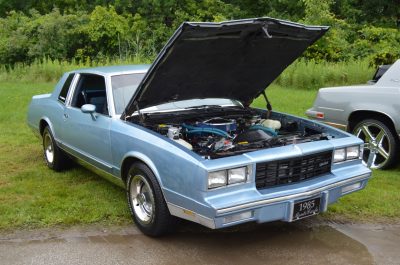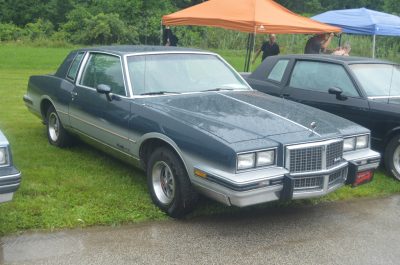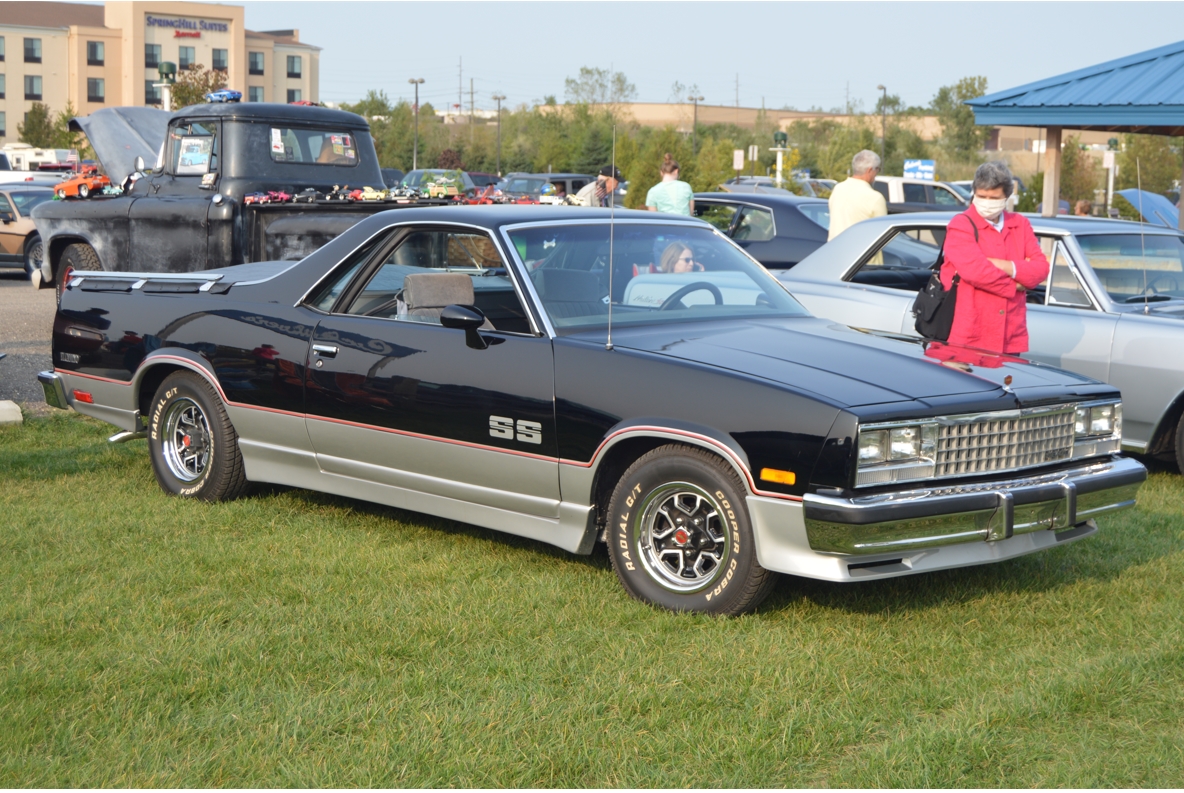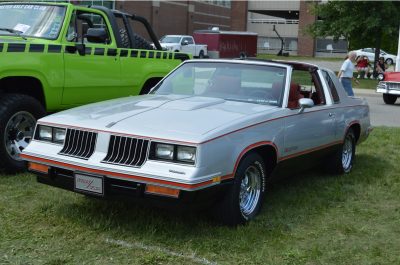 >>> Holiday Special – ORDER NOW and get FREE SHIPPING (in USA) until the end of 2023! <<<
The Complete "G-Body LED Light Kit" is just $179.99 + $6.65 shipping! (in USA)
Kits fit ALL G-body cars!
Bulbs + 2 LED Flasher Units Included, with install instructions!
BUICK REGAL LIMITED OWNERS: these cars require 8 extra bulbs NOT included in the kits. There is a $20 extra charge for these extra REGAL LIMITED bulbs.
(exterior = 2 front lower side cornering lamps; interior = 2 dash plaque + 4 lower door panel [2 for each side] )
This "kit" includes enough dash bulbs for the stock type, and quantity, of gauges.
"IF" you have any aftermarket gauges (on the a-pillar, console, etc.) added onto your vehicle, there is NOT enough bulbs included for these extra gauges in the kit.
* We do however, offer as an add-on, 3 extra lights for $6, (or 6 bulbs for $10), that will be enough to use on 3 small (or 6 small) gauges.
(6 bulbs will fit 3 larger type gauges)
This add-on is ONLY available when you purchase a complete kit (at the same time).
This product is not endorsed by GM or any of its divisions. We have no association or affiliation with them of any kind.
Trademarks, copyrights, and/or brand/model names belong to GM and are used herein for reference and identification only.
GbodyLEDkits.com shall not be held responsible for the installation, or mis-installation of these items. Installations should be performed by qualified mechanics.